Hello, our team has prepared the following article to help you remove "Hello, New User" "Virus" Pop Up from your system. It should work for Chrome, Firefox, IE and other popular browsers as well as all Windows OS versions.
How can I remove "Hello, New User" Pop Up and disable the ads on my screen? If this is the question that brought you here, then, you have come to the right place. In the next lines, you will find out what exactly is causing your disturbance and how to safely get rid of it. You may wonder how you ended up with so many ads, pop-ups, links and blinking boxes on your screen. They appear just out of nowhere and are so intrusive that they constantly disturb your normal browsing like nothing else. You can't stop them and the more you try to close them, the more they come again and again and again… This all may appear to you like a stubborn virus, but the case is not really a virus infection. What we are dealing with here is an adware application.
Now, if you are not familiar what exactly adware is, we suggest you read the next lines because here we are going to explain the common symptoms and activities that adware programs are related to. By the way, the "Hello, New User" "Virus" Pop Up is one such typical representative and knowing more about the way it operates will surely help you safely delete it from your system and save yourself from the ads.
Tons of ads on my screen! Where do they come from?
Adware-like programs are a source of irritation to many users. Speaking about "Hello, New User", this is an application that is specially designed to display numerous advertising messages on the PC screen. But, why would anyone need to spam you with so many ads? Well, as you may know, the Internet dictates the business now, and online advertising is a gold mine for some. Therefore many developers create pieces of software that generate and display ads in order to earn some money through the so-called Pay-Per-Click method. In fact, the more ads are displayed, the better the chance you click on some of them and the developers get paid for each click they get. Therefore, sometimes they overdo it with the amount of ads that are generated, which may be an unpleasant experience to some users. They may find the adware activity irritating or unwanted, especially when it interrupts their normal web surfing. If you are one such annoyed user, you may wish to uninstall this annoying program from your PC and here we are going to show you how to do that in a few easy steps.
How can adware get inside your machine?
Usually, you may get adware applications bundled inside installation packages of other software. They are commonly distributed with free software and if you recall a recent installation of one on your PC, then this is how you probably ended up with the adware on your system. The chance is you may not have noticed the program during the installation because it is usually found in the "advanced" or "custom" options and if you have spiked reading the EULA you may now feel tricked by the adware that got in your system in a stealthy way. However, you should only blame yourself for not checking carefully what is bundled inside the installation and skipping the custom options. Another way to come across adware-like applications is if you randomly click on different hyperlinks that redirect you to free downloads or open source download platforms. Therefore, it is a good idea to always check where you get your software from and what exactly you are installing.
Can adware be malicious?
Despite its irritating behavior, you should know that "Hello, New User" represents nothing malicious. People often wrongly refer to adware as a virus and this is mostly because of the intrusive way it behaves and the rather sneaky way it gets on their system. However, adware cannot be installed without you manually running the installation wizard. Viruses like Trojans or Ransomware, on the other hand, can infect you without your consent and do a lot of harm to your files – destroy them, encrypt them and blackmail you for ransom or introduce more malicious programs in your system.
"Hello, New User" cannot be related to any of these harmful activities. However, it can still disturb you and here are some of the most common activities you may encounter while it runs on your system. Adware may track your online browsing activity, analyze your searches, send collected data to the developers and redirect you to promotional pages with ads, banners, pop-ups, and links. Some users consider the above as an undesired activity and in case this is something you can't tolerate, removing the adware would completely save you from the ads invasion. In the removal guide below we have described the exact steps you need to take in order to reach the right files that need to be deleted. Follow the instructions closely, because at some point you will be dealing with system files. In case you are not feeling confident enough to deal with those, the "Hello, New User" removal tool will clean the adware for you in just a few clicks.
"Hello, New User" Pop Up Removal

Start by revealing Hidden Files. Ask for detailed instructions in our comments section if you don't know how to do this.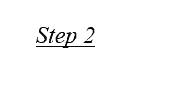 -> Control Panel -> Uninstall a program.

Look for the Adware and uninstall it.
Click on Installed On.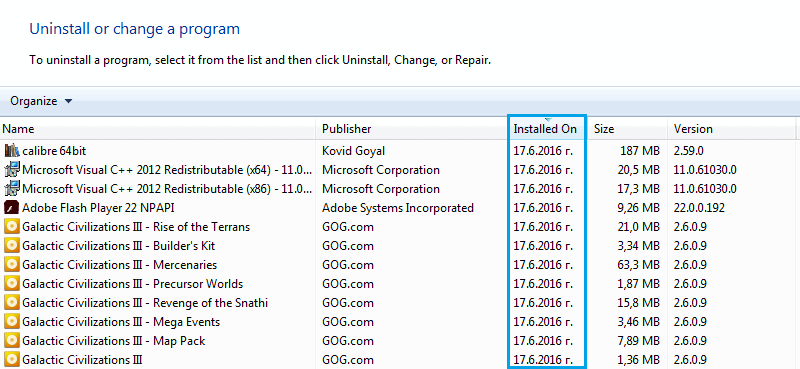 Delete anything installed recently that you deem to be suspicious.
In Search type -> msconfig -> press Enter.

Now, Startup -> disable entries listed with Unknown Manufacturer.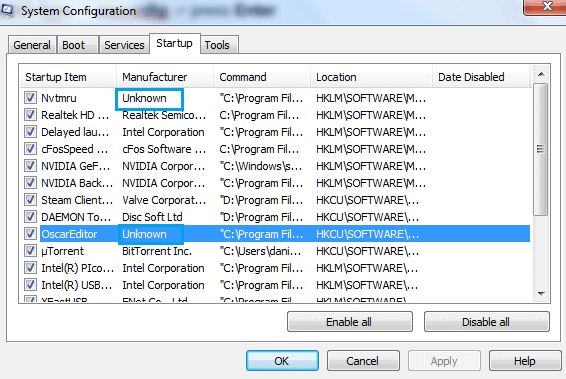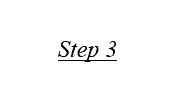 -> Search-> type "notepad %windir%/system32/Drivers/etc/hosts" -> hit Enter.

Anything different from the picture below – you might be in danger!

Contact us for more information!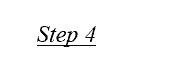 "Hello, New User" Removal from Chrome

-> More Tools -> Extensions.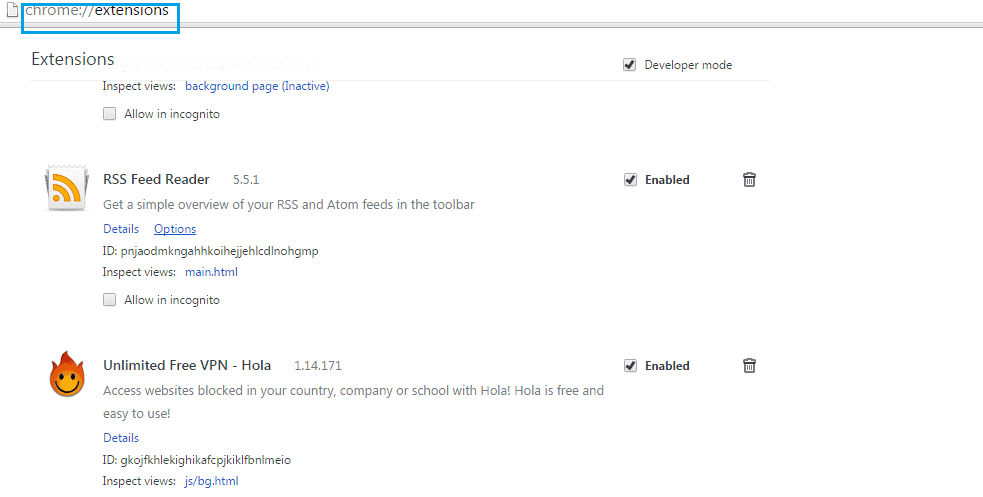 Look for the Adware and remove it.
"Hello, New User" Removal from Firefox

-> Add-ons -> Extensions.
Locate the Adware and delete it.

"Hello, New User" Removal from Internet Explorer

-> Add-ons -> Toolbars and Extensions.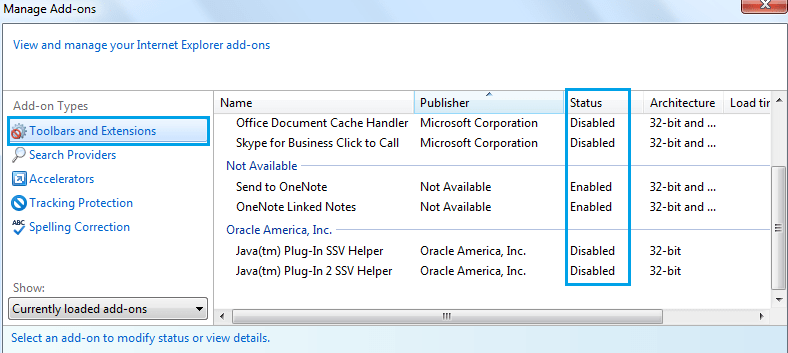 Find the Adware and remove it.

Start the task manager by right clicking on the taskbar.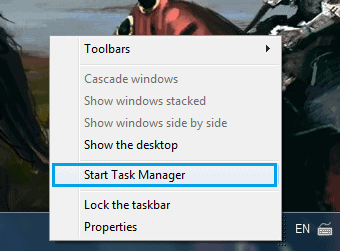 Processes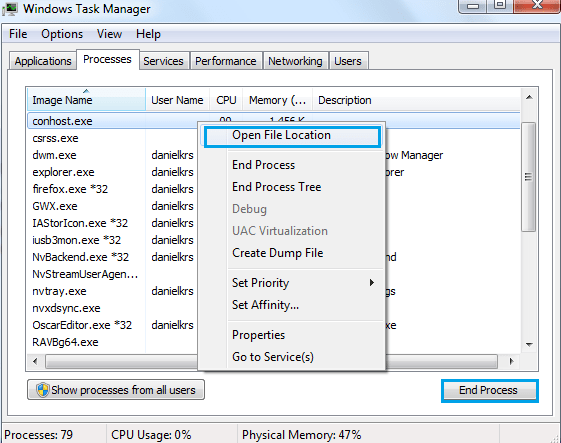 Review processes -> check for anything suspicious. Right click on each questionable process -> Open File Location -> End the process -> delete the directories where the files have been located.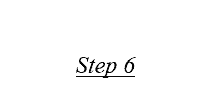 -> Search -> Type subsequently:
%AppData%

%LocalAppData%

%ProgramData%

%WinDir%

%Temp%

Press Enter after each search. Review each Folder -> delete recent entries.
Do not hesitate to contact us if need be! We also enjoy being told how awesome we are!